The services we cover
Our work covers all publicly funded health and social care services in Enfield. So, for example, this includes:
The North Mid (North Middlesex University Hospital Trust)
Chase Farm Hospital (The Royal Free London NHS Foundation Trust)
Barnet, Enfield and Haringey Mental Health Trust (BEH-MHT)
Pharmacists
GPs
Care and Nursing homes
Social Care services
Care at home
Dentists
Opticians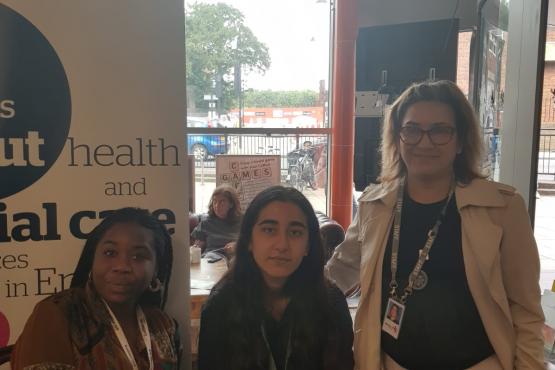 We provide information
We provide a 'one-stop-shop' public information point for health and social care services in Enfield. If you need help finding the right service, need to make a complaint, or a compliment, but not sure how, then we can help.
Find us on social media: Twitter and Facebook 
Call us on 0208 373 6283
Text us on 07526 645 683
"Thank you Healthwatch Enfield! Great to know we can rely on you giving us genuine, verified information at a time when there is so much fake news out there - Keep up the good work!"
You can also keep up to date on all Enfield Health and Social Care news by signing up to our newsletter.
We influence long term change and improvement
We have a seat on numerous health and social care boards and committees in Enfield, as well as representing Healthwatch and local residents at a North Central London level, which includes the boroughs of Barnet, Camden, Haringey, and Islington, as an equal, but independent partner. Within Enfield this includes the Health and Wellbeing Board, as well as many other key boards and committees. It is our job at these meetings to speak up to help raise awareness of the views and experiences of patients we hear from.
We often put forward suggestions which help to influence decisions being discussed at the time and we challenge where appropriate. We also encourage 'co-design' wherever possible, which means getting patients involved right at the start of projects to help design and plan new services or changes to services.
Healthwatch Enfield have produced an independent report on the Royal Free London proposal. The report was published with the recommendation that the 0800-2200 opening hours at CFH UCC are maintained and that awareness of the service is raised in order to maximise this resource.
We help to improve services in Enfield
Our statutory powers mean that we can 'enter and view' publicly funded health and care services to observe how they are being run. It also means that if we write a report and make recommendations for improvement, the service must respond to us by law. This must be done in a meaningful way and explain what action they intend to take to make things better or, if no action can be taken, they must explain why not.
Last year we published six Enter and View reports and made 42 recommendations for improvement. 39 of these (93%) have been implemented or accepted to be implemented in the near future.
We involve you
Through our work in the community and from our information telephone line, we get to hear first-hand from patients and the public what their experience of health and social care in Enfield is really like.
We write reports about different services using your feedback as evidence. This helps to influence the people who run those services to make positive changes or improvements based on your needs.
Because we have a good relationship with most of the health and care services in Enfield, we are often invited to support them to plan improvements. We do this by getting patients and residents involved in helping to design new services, particularly if they have a special interest or experience of using that service. We call this co-design.
---
How we are funded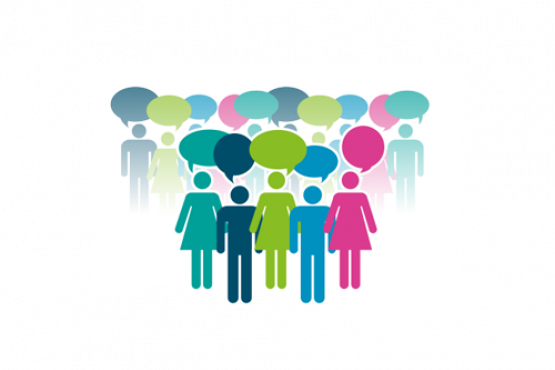 Every Healthwatch in England is funded by its local authority. We have an allocated budget each year and we bring in extra funds through taking on commissioned work. One example is when we delivered Cancer Awareness training across the borough.
It was a fantastic presentation and it definitely made the residents of the Enfield ladies (Turkish) community more knowledgeable about the 'awareness of cancer' and the signs to look out for, as the residents struggle to speak English
Our volunteers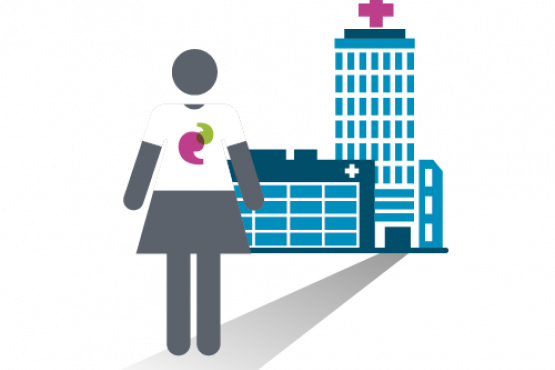 We are a small team so we rely on our amazing volunteers to help us deliver all our projects over the year. Our great volunteers come from across the borough and from many different backgrounds and communities. This means we can get out and about more, as well as listen to what's important to you.
I was made extremely welcome by Michelle and helped at many events in the community. It was really rewarding and lots of fun also. It rebuilt my confidence. The feedback I received was so positive when some said they felt like I was an old friend. I feel the same about them also. That is why even though I have a job now, I will still volunteer with Healthwatch
---