What health and social care issues are important to you?
To help us select our priorities for the next 12 months we'd like to find out what health and social care issues are important to you. Please complete the survey below and have your say!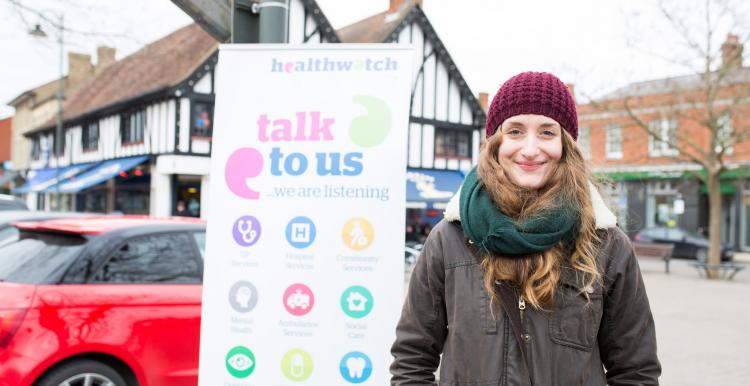 Our vision is to give everyone a voice about how public health and social care services are designed and delivered. 
We are working to gather the best evidence and the widest range of views, especially those from minority groups, ethnic minority groups, people living with disabilities, older people, and younger people. 
To ensure that we have the best evidence, the widest range of views, and genuine insights from all areas of our community, we carry out a wide range of research, engagement, and facilitation work. 
We work collaboratively with service providers, community leaders, and our local councils to carry out service assessments, user-group facilitation, patient participation, focus groups, and online surveys. All with the support of our dedicated volunteers and members. 
How we do it: 
By designing engagement projects 

Working with grassroots community groups and charities 

Community outreach sessions 

From people contacting us either by phone, email, social media or through our website 

Local / National Reports and research 

Our volunteers and their networks 

Enter & View Assessment to assess the quality of care being delivered by care homes 
This typically leads to more: 
Research projects 

Community visits and events 

Targeted Listening Events 

Surveys 

Enter and View Visits 
This means we can: 
Inform service development 

Share best practice 

Identify gaps in service provision 

Improve service quality 

Make sure patients are aware of their rights 

Hold decision makers accountable to the public 
On this occasion we would like to find out what health and social care issues are important to you.  
We'd like your views to help us plan and shape our annual priorities for April 2022 - March 2023. 
Please complete this survey to have your say!