Listening to people's experiences of using NHS Continuing Healthcare
Healthwatch Enfield engaged with service users and their carers to hear their experiences of using Continuing Healthcare in Enfield. Find out more by reading our report.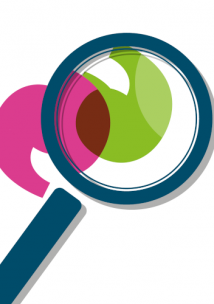 In 2017 the National Audit Office published a report about the findings of an investigation into NHS Continuing Healthcare (CHC) Funding.
This investigation was initiated due to 'correspondence from over 100 members of the public raising concerns about the CHC process in England. The correspondents raised a range of concerns covering how well the assessments are carried out, whether CCGs are complying with the national framework and the equity of the decisions'  (Investigation into NHS Continuing Healthcare funding summary, 2017, National Audit Office)
During 2019/2020, 28 individuals just in Enfield told us about their experiences of using NHS Continuing Healthcare.
 
We should point out that there are over 600 recipients of CHC across Enfield and, therefore, the views of the 28 (7%) do not necessarily reflect those of all of the recipients across the service.
However, of those who did respond to our survey, individuals and their family members/carers raised a number of concerns around the assessment process and delivery of Continuing Healthcare that we believe warrant further independent investigation.
Key findings
assessment processes were unclear, communication was poor and individuals in receipt of CHC or their carers did not believe they were properly involved as set out in the CHC operational policy:
82% had a negative experience of the Continuing Healthcare assessment processes
68% did not receive any information to help prepare for their assessment and/or review
29% felt they/the person they care for was involved in making decisions during the assessment process
We have been in regular communication with Enfield Clinical Commissioning Group (CCG) in relation to our findings.
As part of our role to amplify the voices of patients/service users and their families, we are asking Enfield CCG to:
read and 'listen' to the experiences within this report of individuals and their families receiving Continuing Healthcare within Enfield
conduct further work to listen to the current experiences of individuals and their families receiving Continuing Healthcare across Enfield

use this evidence base to review processes and communication in order to improve the experience of individuals and their families applying for or receiving Continuing Healthcare
In addition, given that Continuing Healthcare is a complex process, at the time of writing this report, Enfield CCG have committed to explore ways to undertake further work to review the end to end processes across the system for existing recipients and how information is communicated to individuals and families. They have since also agreed to produce an action plan of improvement.
Download our report 'Listening to people's experiences of using NHS Continuing Healthcare'