Your local Healthwatch team are excited to share with you the highlights from our 2018-19 report
Our 2018-2019 Annual Report celebrates Healthwatch Enfield's achievements and impact over the past year.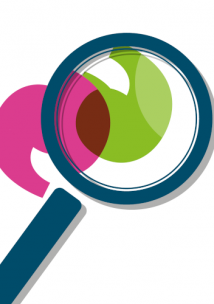 We've heard from a greater number of residents than ever before which has contributed to even greater success in bringing about improvements to local health and care services in Enfield.
We reached thousands of residents at community events and hundreds more gave up their time to participate in workshops, give us feedback at community events and complete surveys.
We also had over 1,000 local residents tell us about their experiences of booking a GP appointment. This is the biggest piece of research we completed in the borough and one of the biggest samples collected nationally where appetite for digital technology in primary care is concerned.
This valuable investment from residents along with our work with local health leaders and Enfield Council has enabled us to:
get Mental Health on the agenda for the Enfield Council Health and Wellbeing Strategy;
partner with local patients, their family members and carers, and North Middlesex University Hospital NHS Trust to co-design a new Patient Experience Strategy and secure improvements to services;
see 83% of our recommendations for improvements implemented across four care and nursing homes we inspected;
uncover challenges around dental provision for those in care and nursing homes too frail to attend external appointments and around access to activities;
build local residents' feedback into design principles for changes to planned bone and joint operations.
Some of our less visible but equally valuable work has involved (but is not limited to) securing long term improvements through:
sharing our data with Healthwatch England so that services in Enfield can be compared with other boroughs nationally;
supporting the regulatory work of the Care Quality Commission by sharing our intelligence with them.
We have also seen an increase in the number of residents using our signposting services to find the right care and information they need.
By sharing their views with us, local residents have shown us what matters to them most when it comes to health and social care services in Enfield. By working together with residents and leaders who have the power to make change happen we have found solutions that involve local people in designing and delivering new services. This is the reason we exist, there's more work to be done but in reflecting on the past 12 months, we are proud to already be making a difference to improve health and social care in Enfield"
You can download the full report below.
You can also obtain a printed copy via phoning Healthwatch Enfield on 020 8373 6283.
Healthwatch Enfield  is an independent organisation that listens to local people's experiences of health and social care services in Enfield, and works with providers and commissioners of local services to improve services based on local people's feedback.