Listening to Local voices on Mental Health
We are delighted to publish 'Listening to Local Voices on Mental Health' our report into the experiences and views of service users and carers of mental health provision and support in Enfield.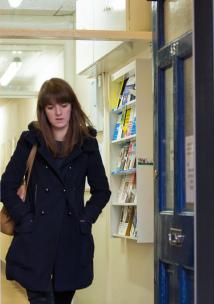 The report is the result of our awareness of widespread concerns that existing mental health support and services were not meeting the needs of local people and follows a two-year period of engagement, involving over 220 people including mental health care professionals, service users and carers, and local community and voluntary groups.
Based on the comments and feedback we received from local people with experience of:
acute and tertiary care services
secondary services
community support
through a variety of engagement activities we made 29 recommendations to Enfield's commissioners (Enfield Clinical Commissioning Group and Enfield Council) and providers based around 4 themes:
Availability and Support
Seamless Integrated Care
A Person-Centred Approach
Communication
The report also shares examples of good practice Healthwatch Enfield found both locally and elsewhere whilst challenging Enfield's service providers and commissioners to utilise the expertise of service users and carers to co-produce flexible and responsive services that are sustainable and meet the ever-changing needs of an ever-changing local population.
For a printed version of the Executive Summary please send your request to:
or call us on 020 8373 6283