Long COVID Report – the experience of local people
In 2021 we partnered with five Healthwatch organisations across NCL on a joint NCL Long COVID project.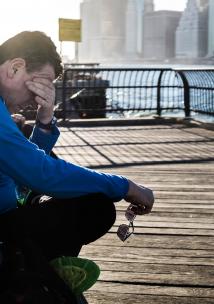 Understanding the impact of Long COVID
Long COVID is a new and evolving condition that can greatly impact the health and quality of life of many people. The precise causes of Long COVID are not yet known and the recovery time varies for each patient.
In Summer 2021 we partnered with Healthwatch Barnet, Healthwatch Camden, Healthwatch Enfield, Healthwatch Haringey, and Healthwatch Islington to gather insights into the experiences of local residents who were living with Long COVID and captured our findings in this report. 
Together we agreed on a hybrid methodology that included an anonymous online survey, 1-2-1 interviews, and community focus groups. The aim was to gather the experiences of people across the whole treatment pathway. From people seeking support in primary care from their GP, those receiving support in the community, those who required support from a specialist Long COVID clinic, and those who had never reached out for help and were managing symptoms on their own.
The survey covered the impact of Long COVID on patients' lives, their physical and
mental health, access to NHS treatment, experience with healthcare professionals, as well as suggestions for improvement. 
The survey was also shared with the local press and statutory healthcare
services that support people with Long COVID.
Image credit: Bruno Aguirre