Making care closer to home work for Enfield
This report includes feedback from Enfield residents at the Healthwatch Enfield Annual Conference 2017: Making Care Closer to Home Work for Enfield.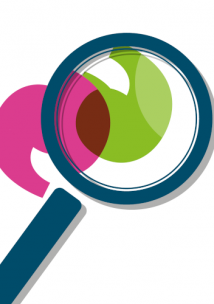 At Healthwatch Enfield, we have taken an active role in informing the blueprint for Care Closer to Home Integrated Networks (CHINs) and advocating for the need to involve local people; embedding co-production as a preferred method of designing, delivering and evaluating this future delivery model.
To date, work on developing CHINs in Enfield has not involved significant input from local people. Given how essential it is to secure local people's input into this work, in December 2017, Healthwatch Enfield hosted an engagement event where nearly 90 residents and health and care professionals working in the borough participated in workshops to start a discussion on how to make CHINs work for Enfield.
Key findings
many local residents suggested deploying a physical 'hub and spoke' model for CHINs, that brings several services together in larger centralised settings whilst also ensuring that appropriate interventions can be accessed through community hubs, such as smaller GP surgeries, community centres or shops, to name just a few. 
Naturally, local people told us that all of these should be fully accessible to individuals with additional needs and / or from disadvantaged backgrounds.
With regard to Self-Care, introducing holistic and integrated "Wellbeing Plans", where clear outcomes and strategies could be jointly co-produced and agreed with a care professional, were seen as a potential solution. However, a change in culture and behaviours is required.
We are asking Enfield Council and NHS Enfield Clinical Commissioning Group to work with local people to co-produce Care Closer to Home Integrated Networks that support the population's needs:
using ideas and suggestions contained within this report as the basis of conversations with local residents;
engaging in an ongoing dialogue with the local communities to test and further develop the CHINs model for Enfield through organising targeted outreach, going to where people already 'meet';
working across professional and organisational boundaries, involving local people in decisions around commissioning, delivering and evaluating CHINs