Online and telephone booking for the Coronavirus vaccine for people aged 70 or above is now available in Enfield
Over 70's in Enfield who have not yet had their Coronavirus vaccine, can now book an appointment for the vaccine online or by telephone.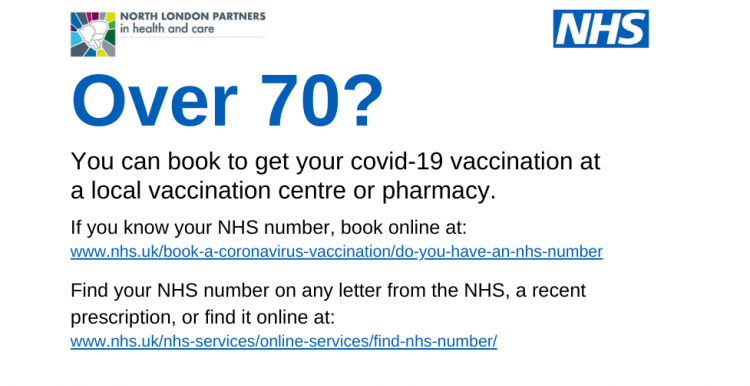 Individuals over 70 in Enfield, who have not yet had their Coronavirus vaccination, can now book to get an appointment.
You can book on the NHS website or by calling 119.
You can find your NHS number on any letter from the NHS, or on the NHS website. 
More information about the Coronavirus vaccine
You can find out more information about the Coronavirus vaccination on our dedicated vaccination information page.