NHSX are offering iPads to care homes
NHSX are offering iPads to help care homes provide care to residents during the Coronavirus outbreak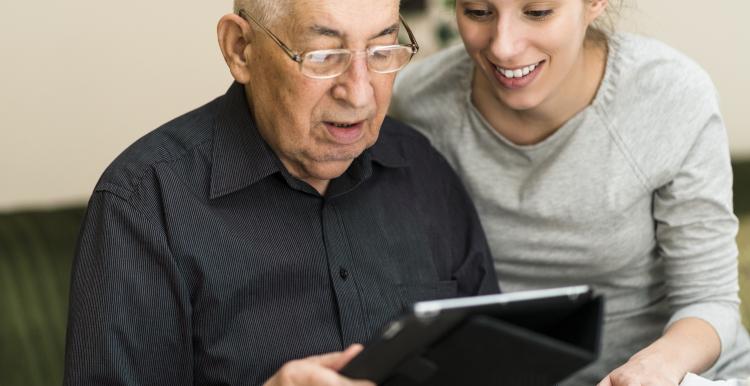 During the Coronavirus pandemic, NHSX are helping care homes to provide ongoing care to residents - by providing iPads and helping to improve internet access.
The iPads will help care home residents to receive ongoing care and stay connected to loved ones.
The iPads will allow staff in care homes in England to:
Hold video consultations with health and care professionals
Use NHSmail (a secure NHS internal email service)
Connect care home residents with loved ones remotely
Get direct access to any other tools or systems needed to support the care of residents
For care homes without a stable wifi connection throughout their building, NHSX will include a data enabled SIM card with each iPad. The SIM card will be free of charge for 12 months.  
The iPads are just one of many activities to support care homes and the social care sector with technology and digital tools. 
Which care homes can apply for an iPad?
Care homes that receive some or all of their funding for residential care from the NHS or from a local authority can apply.  As there are a limited number of iPads, only care homes that meet the eligibility criteria will receive an iPad.
How to apply for an iPad
To apply for an iPad, care homes can fill a form. 
The deadline for submitting the form is Friday 23rd October 2020.
What happens next?
NHSX will contact care homes to let them know the outcome of their application.
More information
You can find out more information by visiting the NHSX website