The Changing Shape of Health Services in Enfield: Key messages from local people
Read our report outlining residents' feedback about Primary Care Networks and Social Prescribing during our Annual Conference 2020.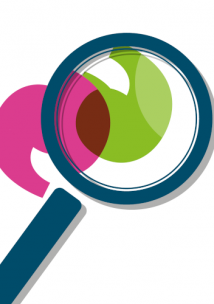 Back in March we held our Annual Conference about 'the Changing Shape of Health services in Enfield'. Little did we know how far these would be changed in such a short time, due to the Coronavirus outbreak just a couple of weeks later. But what you told us then, is more valid than ever, now.
150 local patients and professionals attended the day and heard from presenters across local health services, explaining forthcoming changes to local services such as GP practices and hospitals. Feedback was gathered from all those who joined us, via interactive work-shops and question and answer sessions. We started to analyse the feedback but due to the Coronavirus outbreak, we put this work on hold to focus our efforts on supporting the local community through lockdown.
We have since analysed your feedback from the day and have developed our report, outlining the key themes which you highlighted, alongside your views, experiences and concerns. These key themes are more relevant than ever, today as those attending told us, it was important for services to:
Get patients and people from the community involved from the start, when new services are being planned
Make sure information is clear for everyone, such as those with hearing, sight impairment and other disabilities, and speakers of other languages
Make sure that changes do not unfairly impact Black, Asian and Minority Ethnic (BAME) and vulnerable patients
Share resources and involve voluntary organisations
Make sure records and information about individuals can be shared across different services and departments, with their permission, so that their care is consistent
As your local Healthwatch, we are working hard to ensure these key messages raised by local people are being shared with relevant health and care organisations who deliver services. We are doing this by publishing our report widely and by attending meetings, to share your views, so that these can be considered when shaping services as we move forward.
Download The Changing Shape of Health Services in Enfield report