Local people's experiences of booking a GP appointment
This report outlines research from talking to over 1,000 patients in Enfield about their experiences of booking a GP appointment in Enfield.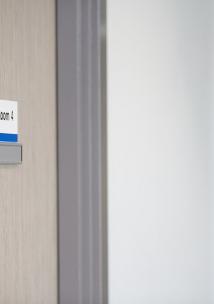 Healthwatch Enfield's latest research shows that many patients across Enfield face significant challenges when trying to secure a GP appointment. Moreover, the experience is inconsistent across the borough and tends to be worse for people in the deprived 'Eastern corridor' of the borough.
Local people's real-life experiences are therefore at odds with the stated ambition of the local NHS (North Central London Partners in Health and Care) to deliver consistent, quality services throughout the whole of North Central London. This could contribute to the inequalities that people in Enfield experience in their health outcomes.
With the recent introduction of the NHS app and the roll-out of the DoctorLink3 system (a booking system incorporating a symptom checker) and the move to increased on-line booking, the continuing use of the telephone as the preferred method to make appointments also needs to be considered. Healthwatch Enfield proposes working with GP practices and patients across Enfield to explore these matters further, in pursuit of easier access to GP appointments, a better, more consistent experience for local patients, and the promotion of greater health equality.
Key findings
Healthwatch Enfield heard from well over 1,000 local users of 16 GP practices that participated in our research.
One third of patients find it difficult to book a GP appointment.
Those in Enfield's deprived Eastern corridor report greater difficulties in booking GP appointments.
Given the lack of better alternatives, two-thirds of people say that they book a GP appointment by phone, despite stating that this is difficult...
...but fully one-fifth of people, more likely to be older people, find that the most sure way for them to secure an appointment is to go to the surgery to book in person.
There is also inconsistent access to actual appointments; Eastern corridor residents tend to wait longer to see their GP, as well as finding it hard to book
Less than one-third of patients were seen within two days, but there was huge variation among practices.
More than 60% of patients who responded reported that they had heard of GP access hubs that offer supplementary GP appointments from four locations across the borough. Well over half of these patients had used them to secure an appointment.
Patients were aware that there may be an underlying shortage of appointments, but nevertheless thought that systems could be improved and put forward some suggestions.
Healthwatch Enfield is offering to work together with GP practices and patients across Enfield to develop ways that patients' access to GP appointments can be improved, contributing to reduced health inequalities.
We hope that GP practices in Enfield will be willing to support us to do this work.
If the numbers of NHS GP appointments available in Enfield are, in fact, sufficient to meet the need, then improved arrangements should lead to fewer problems and greater consistency across the borough in accessing GP appointments and contribute to reduced health inequalities.
Download our full report 'Local people's experiences of booking a GP appointment'