Listening to residents' experiences of living through a pandemic in a care home
Care Homes have been closed to visitors since March 2020. For the first time in almost two years, we're starting up our programme of Enter and View visits to assess how residents are doing as a result of the pandemic.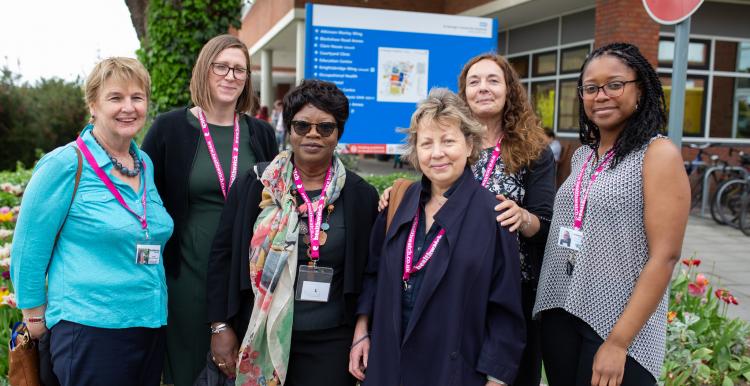 As you may know, Healthwatch Enfield has statutory powers to visit and review a wide range of care settings such as hospitals, primary care services, care homes, adult residential units, and day centres. We listen to people's experiences of these services and publish reports based on our visits to ensure that patients in care homes are being treated with dignity and respect. 
With residents having to shield for most of the pandemic, care homes have been closed to visitors and our volunteers haven't been able to enter. As they reopen this month, our volunteers are set to get a better understanding of residents' experiences of daily life. 
What are Enter and View visits all about? 
We will be talking to residents, families, and staff to find out what's been happening in care homes during the pandemic. This will involve: 
researching and reading background information about the service or organisation
taking part in briefing and de-briefing sessions
collecting the views of patients, residents, service users, carers and relatives of patients and service users
engaging with staff to talk about services they deliver
carefully observing the nature and quality of services
making written records of observations and evidence
reviewing the reports produced after the visit 
What do we assess? 
We assess whether residents feel that they are well looked after, and if the residents' care plans reflect their needs, abilities, and wishes, including end of life care. We also look at what written information is provided to residents and relatives, and assess if the facilities are pleasant, clean, comfortable, and safe. 
Who carries out Enter and View visits? 
We have a team of volunteers that carry out Enter & View visits to local care homes, hospitals, and community services in Enfield. Our volunteers receive training, and are authorised representatives of Healthwatch Enfield. They enter into care homes and conduct surveys that assess whether patients are being treated with dignity and respect. 
Have you got something to say about a local care home? 
You can contact us here to share your experiences and views of care homes in Enfield. We will be seeking views from family members, friends, and staff as we visit care homes in the borough. If you'd rather speak to someone in person, please call us on 0208 373 6283.