Barnet, Enfield and Haringey Mental Health NHS Trust rated 'Good' by the Care Quality Commission
Barnet, Enfield and Haringey Mental Health NHS Trust has been rated Good overall by the Care Quality Commission. Previously it was rated Requires Improvement.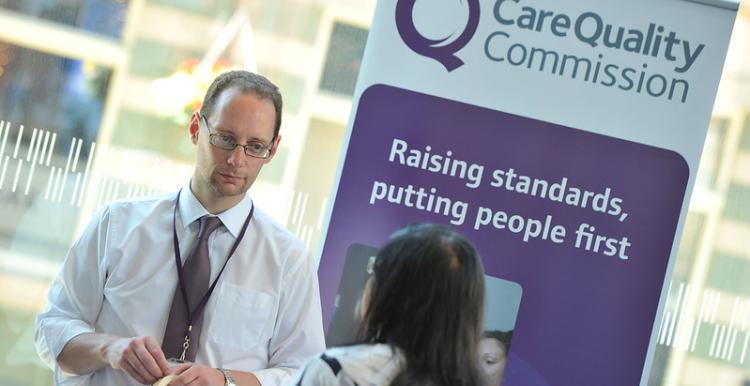 The trust was rated Good for being effective, responsive, caring and well-led. It was rated Requires Improvement for being safe, following the inspection in June and July 2019.
We look forward to seeing the improvements made by the trust in response to the concerns highlighted in the report relating to safety.
More information about the inspection
CQC inspected six core and specialist services at the trust:
Acute wards for adults or working age and psychiatric intensive care units.
Wards for older people with mental health problems.
Community based mental health services for adults of working age.
Mental health crisis and health-based places of safety.
Specialist eating disorder services.
Community inpatient services.
The trust had improved its services since CQC's previous inspection, especially in its community services. Teams inspectors had previously raised concerns about, such as the Haringey West locality team and the Enfield Crisis resolution and home treatment team, now provided safe and effective care. Concerns had also been addressed at its community health inpatient service and specialist eating disorder service.
The inspection took place when there was still considerable work to do, however the trust was approaching this with thoughtfulness, seeking external advice where needed and this gave confidence that the improvements would bring real benefits to patients and staff.
The trust leadership team knew the main challenges facing the trust and had started to make plans to address them. The trust faced significant challenges in ensuring all adults with an acute mental illness could access local services promptly. The trust was proactively trying to improve this situation. It planned to open a new ward in autumn 2019 and had also commissioned a review of its acute care pathway.
The trust was working hard to improve the quality of the buildings in which it provided care to patients. This included the redevelopment of St Ann's Hospital, which would replace outdated and inappropriate provision. Other wards had also been refurbished. An ongoing estates strategy was in development looking at the options for the redevelopment of the other trust estate.
The trust was working to improve the staff culture but recognised there was more to do. The board members were open and transparent in their manner and reflected the values of the organisation. A programme of executive roadshows had enabled members of the executive team to meet over 500 staff. However, the staff survey showed that improvements needed; high numbers of staff continued to report experiencing bullying and harassment and violence and aggression. This said, the overall culture of the trust was very patient centred, and this was under-pinned by the promotion of the trust values. Staff inspectors met cared deeply about delivering the best care possible for their patients.
However, there are some areas where the trust must improve especially the services providing care and treatment to patients with an acute mental illness.
The trust did not always promptly assess and care for people in local high-quality services. It had to place many patients in external services that may be a long way from where they lived, and many patients experienced long waits in the trust's health-based place of safety. In addition, many patients were waiting too long to have a Mental Health Act assessment when this was felt to be clinically needed to maintain their own of other people's safety.
The trust did not have enough permanent nursing and care staff, particularly on the acute inpatient wards, who knew the patients. This impacted on their ability to form the professional relationships needed to understand and support each patient consistently with their individual needs. This was leading to instances of violence and aggression which might have been managed better by permanent staff.
"It's always good to see a trust improve and Barnet Enfield and Haringey Mental Health NHS Trust has improved its overall rating from Requires Improvement to Good.

The trust has an ambitious board who appear to have tremendous energy and commitment to improve the care delivered to patients. 

I am however aware of the need for the trust to focus on the ongoing improvement of services for patients using the acute care pathway and we will be closely monitoring the progress"